Mount Fuji Fuji-Subaru Line 5th Station

The Fuji Subaru Line 5th Station is an extremely popular place to visit amongst tourists. If good weather permits, the view of Mount Fuji may be one of the best you've ever seen. It's accessible by public transport all year round, which makes it easy to get to, and it's also a popular pit stop for tour buses. It's actually the highest point at which a tour bus is allowed, so you're bound to be extremely close to Mount Fuji and get a good view! Although, try to avoid going during rainy or foggy seasons because you may not get to see Mount Fuji at all.
Mount Fuji 5th station is also the starting point for mountain climbers hiking to the summit through the Yoshida trail. You'll notice that the stores at 5th station will sell hiking sticks, although it may not be the best idea for a souvenir. Feel free to explore the shrine and small stores at this station. You'll be able to find some neat souvenirs like Mount Fuji shaped cookies and biscuits, keychains, chocolates and more.
Fuji-Q Highland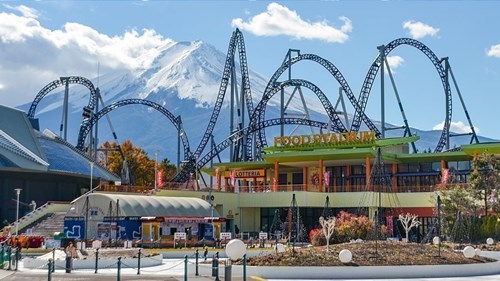 If you're a thrill-seeker, make sure to check out Fuji-Q Highland at the base of Mount Fuji. As one of Japan's most popular theme parks, you won't be disappointed in the record-breaking rollercoasters and rides. Fuji-Q Highland is also easily accessible by public transport, with many buses from Tokyo doing drop offs and pick-ups daily. If you're not much of a thrill-seeker, no problem! Entrance to the park itself is free, so feel free to roam around, take in the views, eat and relax. There's also a children's theme park within Fuji-Q Highland if you've got little ones as well.
For the best views of Mount Fuji from Fuji Q-Highland, hop on the Fujiyama, which was once the world's tallest roller coaster! If you can keep your eyes open at the peak of the rollercoaster, for a few seconds, you'll be able to see the best view of Mount Fuji… before you speed down and enjoy the rest of your ride.
Gotemba Premium Outlets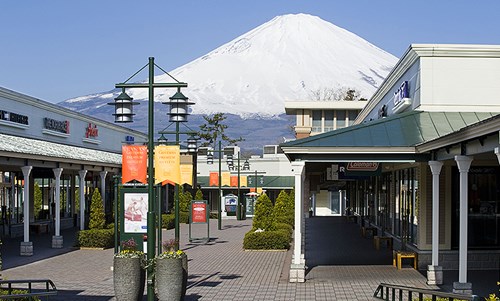 Not too far from Hakone, Gotemba Premium Outlets can cater to all of your shopping needs. With over 200 stores, you're bound to find something you fancy. Stores range from the everyday range category to high luxury brands. Most of these stores also accept debit and credit cards too, so try to gather your self-control and not overspend! Many tourists often get surprised when they visit the Gotemba Premium Outlets because you don't expect a shopping joint out of the bustling cities of Japan to have such a wide range of outlets.
For the best view of Mount Fuji from the Gotemba Premium Outlets, head to the East Zone, just before the walkway to the West Zone, near the Nike store, and you will get a great view. If you're feeling a little Peckish, make sure to stop by the food centres here for a quick bite.
Lake Kawaguchiko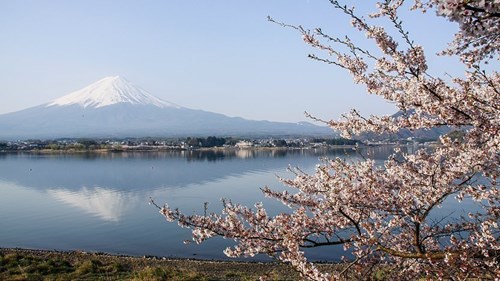 Another must-see spot, Lake Kawaguchiko is the perfect picturesque landscape for all your Instagram needs. A popular spot for many tourists, Lake Kawaguchi definitely offers one of the best views of Mount Fuji. Our favourite time to visit is probably during the spring time, when cherry blossoms are blooming in season and the skies are blue.
The best viewpoint to see Mount Fuji would be from the northern shore of the lake. You can also hop on the Panoramic Ropeway for a spectacular view from above. There are also some things you can do around Lake Kawaguchiko, like relaxing in an onsen (hot spring baths), eating at some local family-owned restaurants, or visit one of the many museums in the area. It's a great place to relax and take in the beautiful view.
Climbing Mount Fuji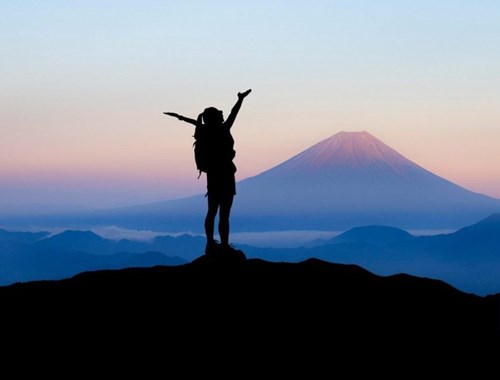 Wouldn't it be awesome to go back home to your friends and family and tell them "I've climbed Mount Fuji!"? Well… it can become a reality! The official climbing season for Mount Fuji is between July and September, during the summer season. Not only is hiking up the mountain a common activity for local Japanese people, it's also an extremely common activity for visiting tourists as well.
There are different hiking trails and paths you can take. If you're interested in doing this, we recommend doing some thorough research to see which trail would be most suited to you. If you're an inexperienced hiker, we also recommend that you look at hiring a guide or following a large hiking group. For the best views from Mount Fuji, we highly recommend timing your hike to view the beautiful sunrise from above ground. It's truly a sight not to be missed.
All of the hiking trails are easily accessible by public transport as they are all located near train stations. However, if you want a hassle-free climb, it could be better off booking a hiking tour with a guide and transportation. Remember to always carry a bottle of water and some light snacks!
Fuji Shibazakura Festival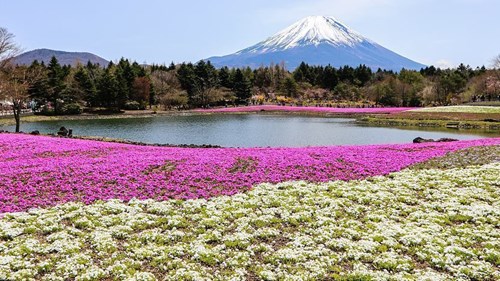 Held only once a year, the Shibazakura festival is nothing like you've seen before. Typically held from mid-April through to early June in the Fuji Five Lakes area, the festival hosts an abundance of beautiful fields filled with shibazakura flowers. You're sure to shoot some great photos here with Mount Fuji in the background as well!
Although the location is not so easily accessible by train, there are a number of buses that run directly from Tokyo and also local buses as well. Again, to save you the time and effort of organising your transport, there are several tours that can take you directly here. So if you're travelling in Japan during this season, the Shibazakura festival is one of our top recommendations.
There are so many more things to see and do around Mount Fiji, what we've listed above is just our personal favourite. Japan is a great country to visit and thrives off tourism, so pack your bags, and let us help you make the most out of your holiday to Japan. View our Japan tours at CBT Holidays and experience Mount Fuji for yourself! All of our regular Japan tours include a trip to Mount Fuji, check them out below:
Image source: japan-guide.com and emilyluxton.co.uk