But among the many countries comprising Asia, Cambodia remains to be one of the most fascinating destinations. Still reeling from a tragic past under the regime of despotic leader Pol Pot in the 1970s, Cambodia's rich culture and history, culinary traditions, and beautiful island life, nevertheless, beckon travellers and tourists from all over.
And if a visit to Cambodia is in the books for you, use this guide to help you navigate Cambodia and ensure you don't miss all the great things this country offers.
Things to know before you go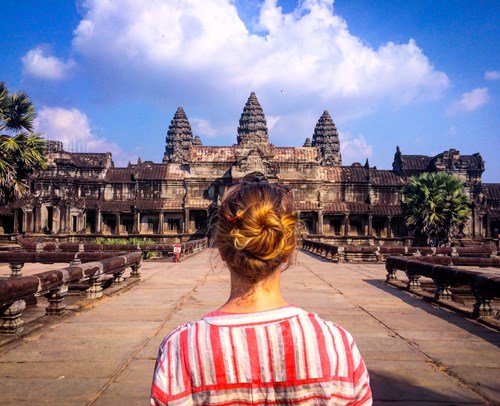 Before making your merry way to Cambodia, here are a few things you need to know:
Respect the local culture and religion:

Buddhism is the dominant religion in Cambodia and Cambodians are generally modest, humble and gentle. Therefore, it is advised that you respect their local sensibilities by dressing appropriately, especially when visiting places of historical and religious significance. Women should keep their shoulders covered and wear bottoms that reach below the knees.

Proper way of greeting:

They don't wave or shake hands in Cambodia. Instead, they practice the sampeah, which is their official way of greeting each other. You can do this by putting your palms together at chest level when greeting peers. It would also help to know a few useful terms such as sou sdey for "hello" and ah kun for "thank you."

Losing face and anger:

Like most Asians, Cambodians tend to smile a lot. If, however, you are dissatisfied with a product or service, do not be quick to anger as it will get you nowhere and cause unnecessary humiliation. Just keep calm and explain how you want or expect things to be done and hope for the best. You're on holiday, so focus on the fun.

Currency:

Use the riel or local currency for minor transactions and US dollars for everything else. Prepare loose change to avoid any inconvenience, and keep notes crisp to ensure your money is accepted everywhere.
What to eat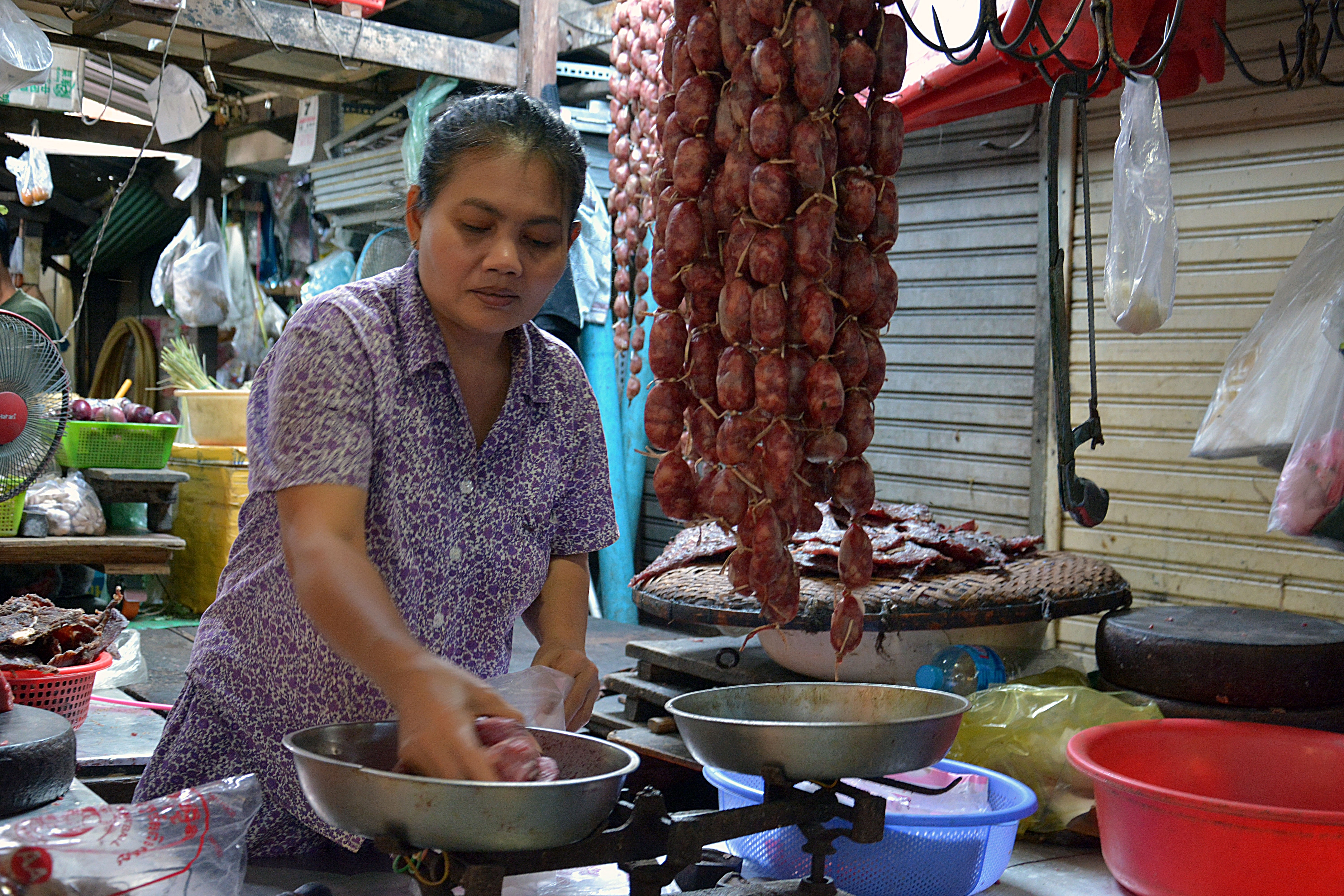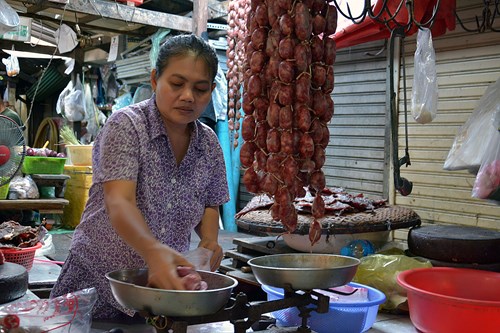 Cambodian food is not only pretty to look at because of the fresh ingredients they use but also a delight on the palate – with a mild yet tangy flavour at times. While there, be sure not to miss eating these:
Fish amok:

Features a melt-in-your-mouth fish cooked in a curry-like sauce comprising coconut milk, ginger, lemongrass, and turmeric. It comes served in a banana leaf.

Banana blossom salad:

A refreshing, delectable salad featuring an unusual main ingredient.

Lap Khmer:

Similar to ceviche, this features thinly sliced beef marinated in lime juice. It has lots of shallots, garlic, fish sauce, basil, mint, and bell peppers, and comes topped chilies.

Kampot pepper crabs:

Full of fiery pepper and absolutely tasty when served fresh.

Red tree ants with beef:

This is a large stir fry of beef with garlic, shallots, ginger, basil, lemongrass, and lots of ants, then topped with chili and served over a steaming bowl of white rice.
Where to visit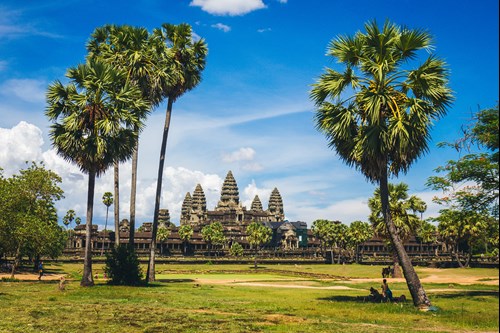 If you've got the luxury of time, there's plenty to see in Cambodia. But if your stay is limited, make sure you visit these places you shouldn't miss:
Angkor:

Rich in history and cultural significance, this is where you'll find the magnificent Angkor Wat

Phnom Penh:

The capital city of Cambodia

Koh Ker:

Remote temple located northeast of Siem Reap

Siem Reap:

A major tourist hub featuring numerous restaurants

Sihanoukville:

A place to chill and for beach lovers

Kratie:

The best place to see rare Irrawaddy dolphins that live in the Mekong River
Where to stay
As a popular tourist destination, there are plenty of accommodation options you can go to when in Cambodia. There are hotels, hostels, bungalows and other short-stay options to choose from. However, it's always best to book ahead of time to avoid the hassle of looking for a place to stay while there.
Other useful tips and tricks for first-time travelers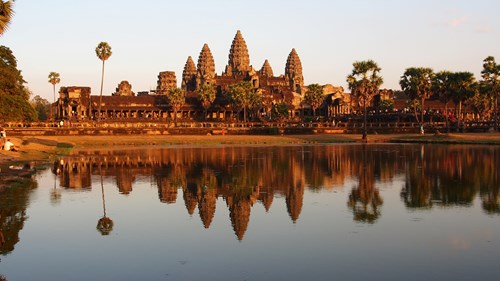 If it's your first time traveling to Cambodia, these extra tips might prove useful during your stay:
Getting to your destination:

To avoid becoming too dependent on tuk-tuk drivers that ply most of Cambodia's streets for direction, study your route first to avoid getting lost especially if you are traveling on a strict schedule. You can also ask your staff in your hotel or accommodation for help with directions.

Pricing:

Make good use of your haggling skills here as tourists usually get over-inflated prices. To avoid this, haggle when there's no fixed pricing. This applies to buying products and getting rides on tuk-tuks and motorbikes. Settle on a price first before riding on either type of vehicle.

Children beggars:

Local NGOs advise against travelers giving children beggars anything so as to discourage begging. Remember to not get swayed no matter how hard it can be to say no to those cute faces.
Cambodia is truly one-of-a-kind, so make the most of your time there by using this as your guide.