The Bund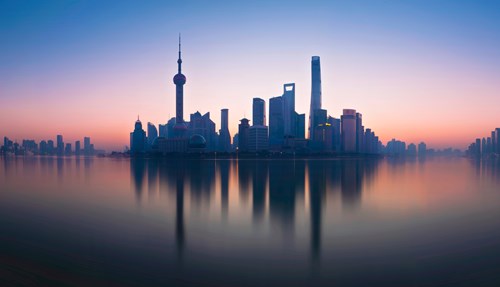 The Bund is an extremely popular destination for travelers in Shanghai. There are many things to see and do along the mile-long stretch of waterfront along the Huangpu River. It's a place rich with history, so make sure to take the time to stroll around and take in all the history embedded in the architecture. If you're feeling a bit cruise-y, consider taking a ride on the Huangpu River cruise. You'll be able to see all that the Bund has to offer. Tour lengths are entirely flexible and up to you – take a cruise from as short as 30 minutes if you're having a tight day or sit back relax on a three and a half our cruise!
Yu Garden (Yu Yuan)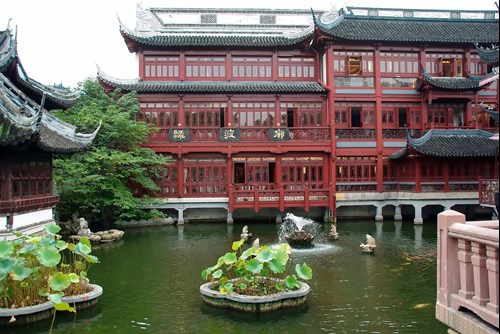 Yu Garden is known for its rich history and beautiful gardens, making it one of the most spectacular highlights of Shanghai. It expands over 20,000 square meters and provides the perfect opportunity for beautiful photos of ancient architecture and also for yourself! The garden itself is separated into six different scenic areas, so you're guaranteed to be able to wander about and explore for at least an hour. There are many things to see, such as the beautiful sculptures situated all throughout the garden as well as the many scenic buildings and bridges. The best time to visit the garden is during spring when flowers have blossomed, and trees are plentiful. It can get a bit busy on the weekends, so try to visit on a weekday for the best experience!
Oriental Pearl TV Tower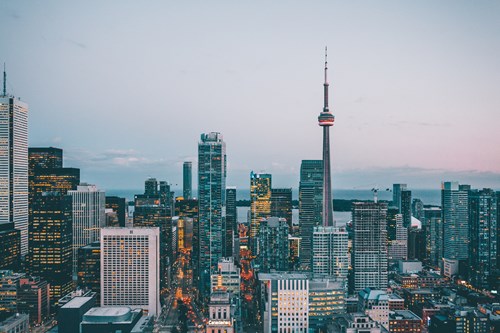 Shanghai Oriental Pearl Town is in the Pudong New Area in Lujiazui. It creates a view of twin dragons playing with pearls and is also surrounded by the Nanpu Bridge in the southwest, and the Yangpu Bridge in the northeast. This complete view is beautifully captured in the pictures, which attracts thousands of visitors every year. Visitors can take a ride up and down the elevators of the Oriental Pearl Tower. The elevators can hold more than fifty people at once and move at a rate of seven meters per second! There are various activities that are presented on the different spheres of the tower. The Oriental Pearl Tower includes different concepts and technologies, including ancient concepts like spherical pearls, conference facilities, educational, recreational, commerce and 21st-century technology. This attracts visitors all around the world.
Nanjing Road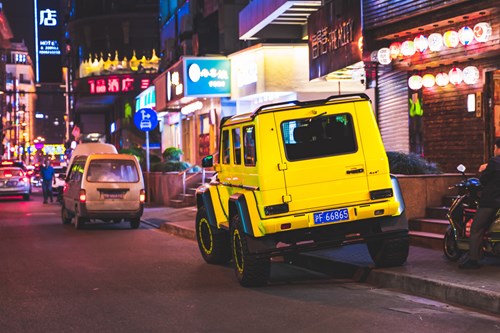 The 5.5km long Nanjing Road starts from the Bund in the east and finishes in the west at the junction of Jing'an temple and West Yan'an Street. From all over the world, it attracts thousands of people and is a must-see metropolitan destination. Nanjing Road shows the history of the city as a century-old shopping street in Huangpu District. With the bid traditional stores, this street also includes international hotels, theatres, specialty stores, and modern shopping malls. Its eastern end has all types of arcades to fulfil all your shopping needs. In Nanjing Road, visitors can opt for many activities like gazing and observing the night view, taking the DangDang sightseeing tram, savouring snacks of many kinds and exploring traditional department fashion stores!
Shanghai World Financial Centre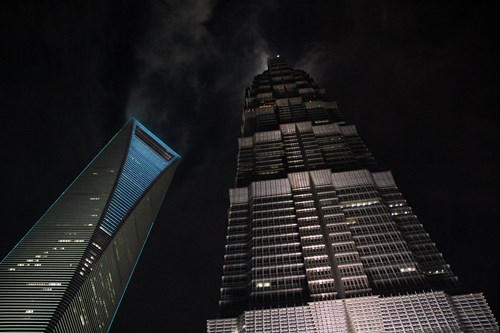 The Shanghai World Financial Center is the tallest building in the world, providing visitors with the most magnificent views. Adjacent to the Jin Mao Tower in the Pudong District, it is 101 stories high and reaches a height of 1,614 feet. This great landmark took 11 years of construction to be built and has been an extremely popular destination for locals and tourists alike since its opening in 2008.
Jin Mao Tower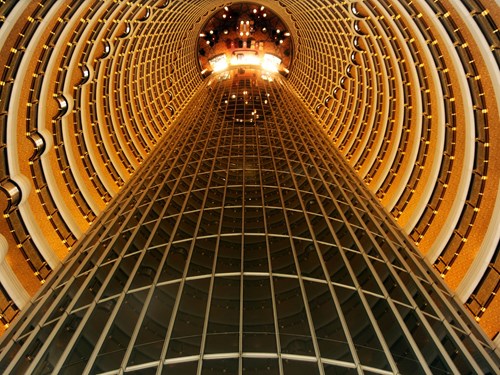 Jin Mao Tower is located at the centre of the Lujiazui Finance and Trade Zone in the Pudong New Area. The building has more than 80 floors and each floor houses different facilities like entertainment, an observation deck, banquet halls, exhibition halls, modern offices, and even a deluxe 5-star hotel, the Grand Hyatt Shanghai. This tower also offers skywalk services, so make sure to visit and observe the beautiful views of the Huangpu River.
Xintiandi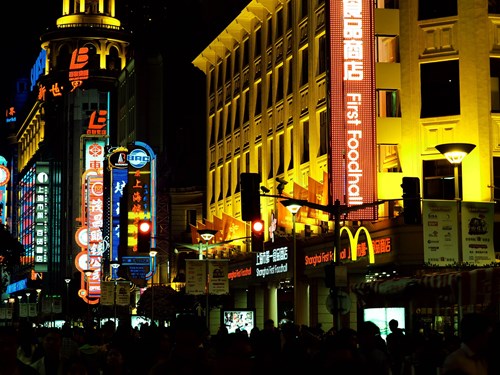 Xintiandi is the most fashionable pedestrian street that consists of modern architecture and old-style Shikumen residences. It is located in the centre of Shanghai City and south of the Middle Huaihai Road. It embodies a modern world in its interior whilst also retaining its antique walls, tiles, and exterior of Shikumen residences of Old Shanghai. Visitors and tourists alike have a variety of things do in the Xintiandi, like enjoying the nightlife at bars, eating in upscale restaurants, shopping in modern plazas and admiring the Shikumen residences.
Jade Buddha Temple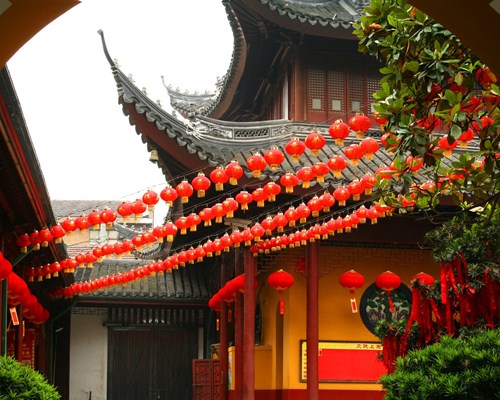 The Jade Buddha Temple is a very well-known Buddhist located in the western part of Shanghai. Two jade Buddha statues were brought in from Burma by a monk named Huigen in 1882, and a temple was then built to house these statues. During the revolution of Shanghai, the temple was destroyed. In 1928, a new temple was rebuilt, now known as the Jade Buddha Temple. It's a popular place to visit for those who are interested in the history of China.
Disneyland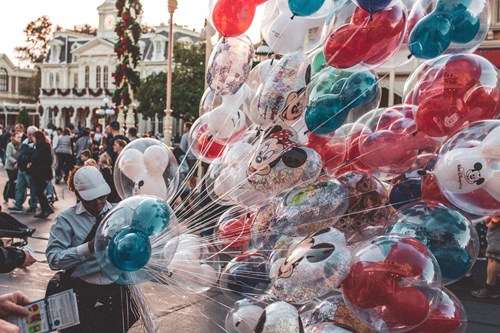 Disneyland in Shanghai is a modern playground enjoyed by all ages. Opening in 2016 and located inside the Disney Resort in Chuansha New Town of Pudong New Area, it is contracted on 116 hectares. The Shanghai Disneyland is separated into seven different themes: Disney Pixar Toy Story Land, Fantasyland, Tomorrow Land, Treasure Cove, Adventure Isle, Gardens of Imagination, and Mickey Avenue. It also has a shopping area and proper accommodation hotels that offer different facilities and services to everyone, including families!
Shanghai is a great city with many things to do for first-time visitors. There's sure to be a place or event to suit everyone's needs. So, what are you waiting for? Book your next holiday to Shanghai with CBT Holidays!