Today, however, with the immense growth of the tourism industry and the wide accessibility of air travel, Sri Lanka is also a well-loved destination among tourists and other types of travellers. It's no wonder, then, that Lonely Planet named Sri Lanka the top travel destination for 2019.
If you're planning on exploring the best of Sri Lanka, make sure you go over the following tidbits about this beautiful country.
Things to know before going to Sri Lanka
Get more out of your trip to Sri Lanka with these fast facts:
Colombo is the capital of Sri Lanka.

Sinhala, Tamil, and English are the languages predominantly spoken in the country.

The Sri Lankan rupee is the national currency.

Get ready to smile a lot – Sri Lankans are warm, hospitable, generous and very friendly.

It's a place where technology and tradition seamlessly meld. So don't be surprised to see both hybrid cars and the native tuk-tuks (a.k.a. trishaws, three-wheelers, autorickshaws) plying the busy streets.

There's a lot to do in Sri Lanka – whether you're someone seeking serenity in the embrace of nature, or an adrenaline junkie looking for your next big thrill.

It's generally affordable, and local data services are pretty cheap and reliable.

The greeting ayubowan is the one word you should know and use in Sri Lanka to greet other people. You can say it any time of the day, and it roughly translates to "long life."
What to eat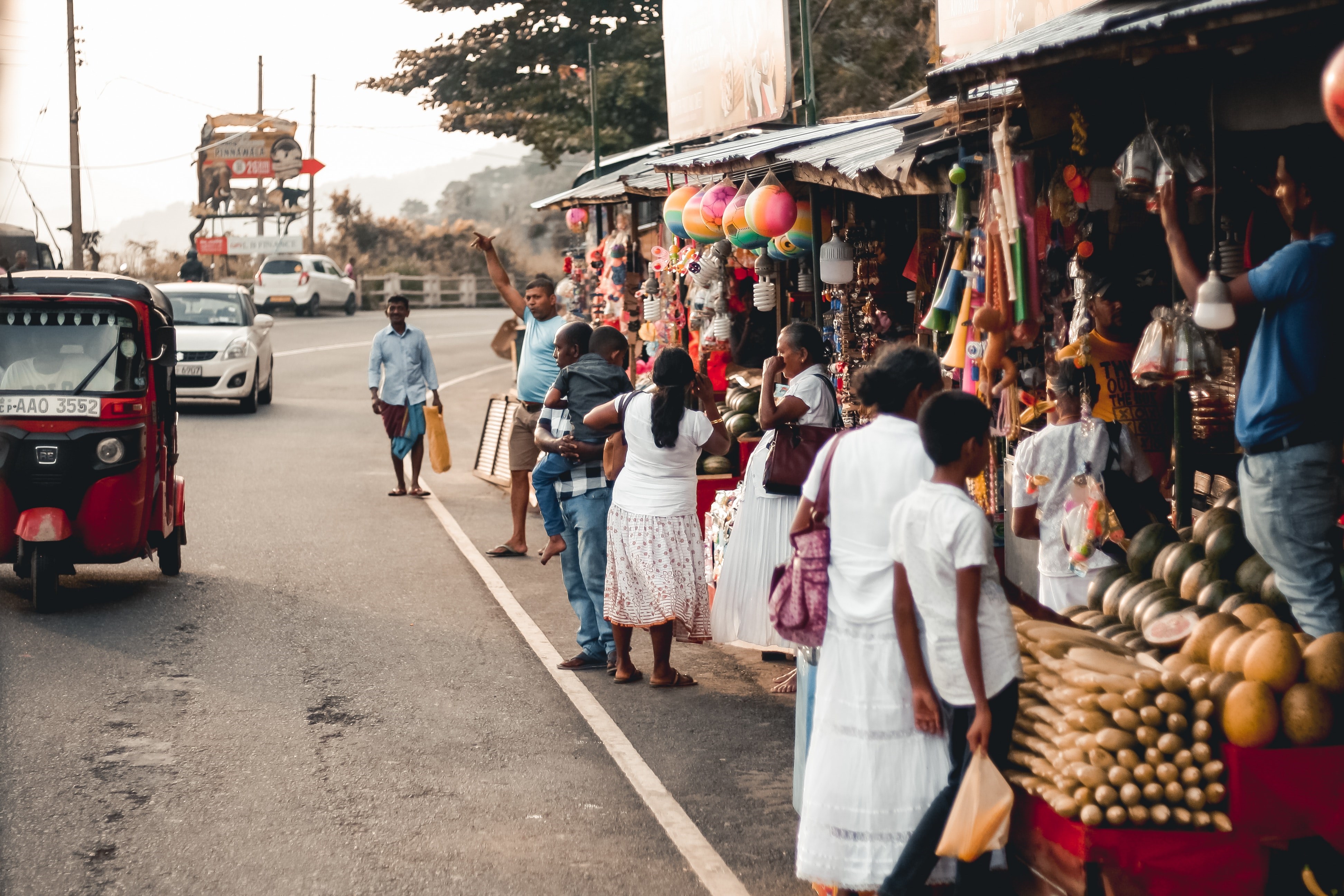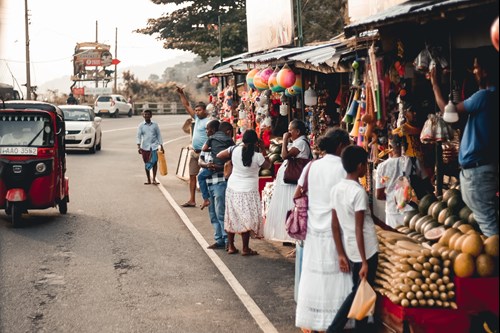 Sri Lanka is a foodie paradise. Local food is best enjoyed in local eateries where you'll find fresh, authentic dishes. While there, make sure you taste the following:
Curries:

Sri Lankan curries are flavourful because of the addition of various spices including cloves, nutmeg, cinnamon, chillies, turmeric and so much more. There's the Sri Lankan staple dahl curry. Then there's pumpkin curry, potato curry, eggplant curry, chicken or fish curry, beetroot, carrot or cucumber curry, jackfruit curry, and more.

Hoppers:

Served for breakfast, hoppers are usually described as bowl-shaped pancakes. These are made from fermented rice flour and coconut milk, although there are variations which include vegetables, as well. Hoppers are cooked in small, round non-stick hopper pans, and are served crispy around the edges. A special variation of this is the egg hopper, which features an egg cracked in the middle. Another type is string hoppers, which look like noodles and are steamed. Enjoy these with a side of curry and sambol – a condiment made of freshly grated coconut.

Kottu:

The popular kottu comprises chopped flatbread mixed together with chicken and vegetables and plenty of aromatic spices. It's the ultimate Sri Lankan comfort food, and it's comparable to Canada's poutine, Thailand's pad thai and the UK's fish and chips.

Vegetable roti:

These triangle-shaped (sometimes square or cylinder, too), spicy vegetable-filled flour-based wonders resemble samosas but are only skillet-fried, not deep-fried. Other ingredient variants include fish or egg. You can eat these on-the-go, warm, hot or cold. They're that good!
Of course, this list is far from complete, so you better set aside more time to sample other Sri Lankan dishes, especially the fresh, delicious seafood.
Where to visit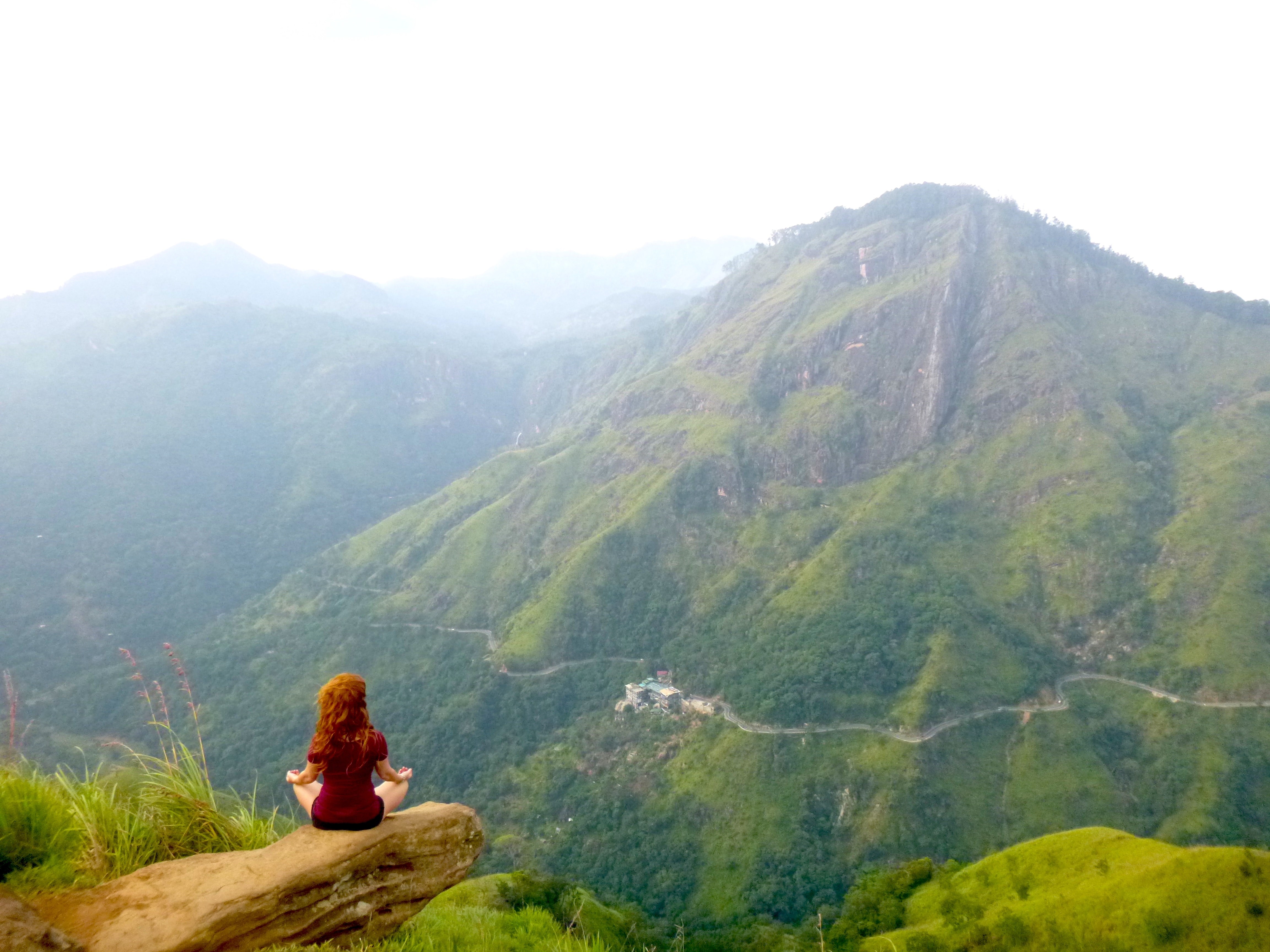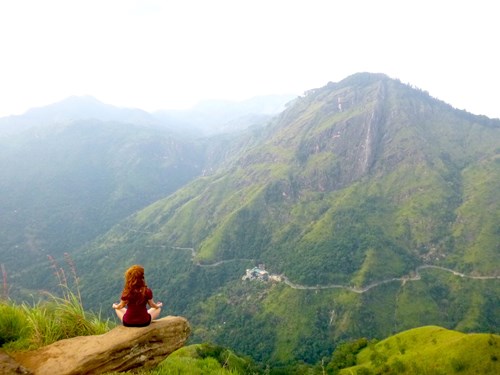 Just like Sri Lankan food, there are tons of places to explore in Sri Lanka, and the list below is meant simply to get your adventure started.
Kandy to Ella by train:

The five-hour train ride between Kandy and Ella is a must-try journey across picturesque villages, tea plantations and mountains.

Nuwara Eliya tea plantation:

Going here takes you deep into tea plantation life, which is deeply embedded in Sri Lankan culture.

Kaudulla National Park:

Explore the beautiful jungle and encounter various types of wildlife, especially monkeys and elephants.  

Hikkaduwa:

If you're a certified surfer or beach lover, Hikkaduwa is the place to be.

Riverston:

Looking for a place to hike that's off the beaten path yet easy enough for beginners? Try Riverston – but be sure to get a guide as there's very little signage in this area.
Where to stay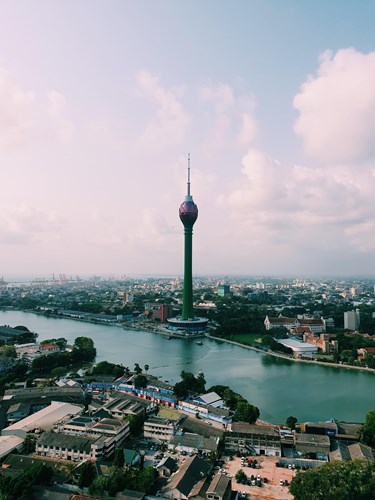 Choosing a place to stay in Sri Lanka basically depends on what experiences you want. If you have more time to spend in the country, you'll probably find yourself jumping from one accommodation to the next.
Colombo:

As the capital of Sri Lanka, Colombo would probably be your landing and departure point. You may or may not opt to stay at an accommodation here as the more interesting parts of Sri Lanka are found elsewhere. You can probably allot one day for exploring Colombo prior to your departure.

Galle and Matara:

A surfer's haven, Galle and Matara are coastal destinations that are great for swimming and relaxing.

Arugam Bay:

Another great surfing destination that is comparable to Bali, Indonesia.

Kandy:

Considered one of the most gorgeous cities in Sri Lanka, featuring a beautiful lake, and a fabulous hilly backdrop.

Anuradhapura:

If you're here to experience the culture, Anuradhapura is perfect as it features well-preserved ruins of a past civilization.

Jaffna:

For a raw, authentic experience of Sri Lanka that is unlike what you usually encounter, visit the more conservative north and Jaffna.
Sri Lanka is a large country, and it has so much more to offer than what's mentioned here. When you do go there, be sure to keep the following in mind:
Tours in the country usually entail hiring a private driver.

Where possible, it's better to travel and explore by train rather than by bus.

It's not safe to drink from the tap.

Most foreigners need visas to visit Sri Lanka.

Schedule your trip before or after the monsoon seasons.
There's so many wonderful things to do and experience in Sri Lanka. So, what are you waiting for? Book your next Sri Lankan holiday with CBT Holidays today!