EDUCATIONAL TOURS FOR SCHOOLS
EDUCATIONAL TOURS FOR SCHOOLS
EDUCATIONAL TOURS FOR SCHOOLS
EDUCATIONAL TOURS FOR SCHOOLS
School tours
Educational School Tours
At CBT Holidays our mission is to provide reliable, informative and most importantly, enjoyable school tours to China and beyond. We pride ourselves on maintaining a world-class attention to detail when planning, communicating and executing our tours. We understand that each school has different requirements and look forward to working with teachers to provide a comprehensive and tailored service.
Our educational tours have been lauded for the great range of benefits they provide students. Aside from the unique cultural experiences your pupils will enjoy, we are happy to help create exciting opportunities for teachers to reinforce classroom material, encourage team bonding and broaden cultural perspectives. We guarantee your students will benefit enormously as we turn China and many other countries into a living classroom!
With the support of our overseas partners and major airlines, we have been providing top quality educational experiences at an affordable price since 2003. Working closely with schools both in Australia and overseas we now have experience working with small (5-10 students) to large (50-80+ students) student tours. We have organised successful tours for over 50 respected Australian schools.
Please scroll down to see our sample itineraries.


Worked with over 50 Australian schools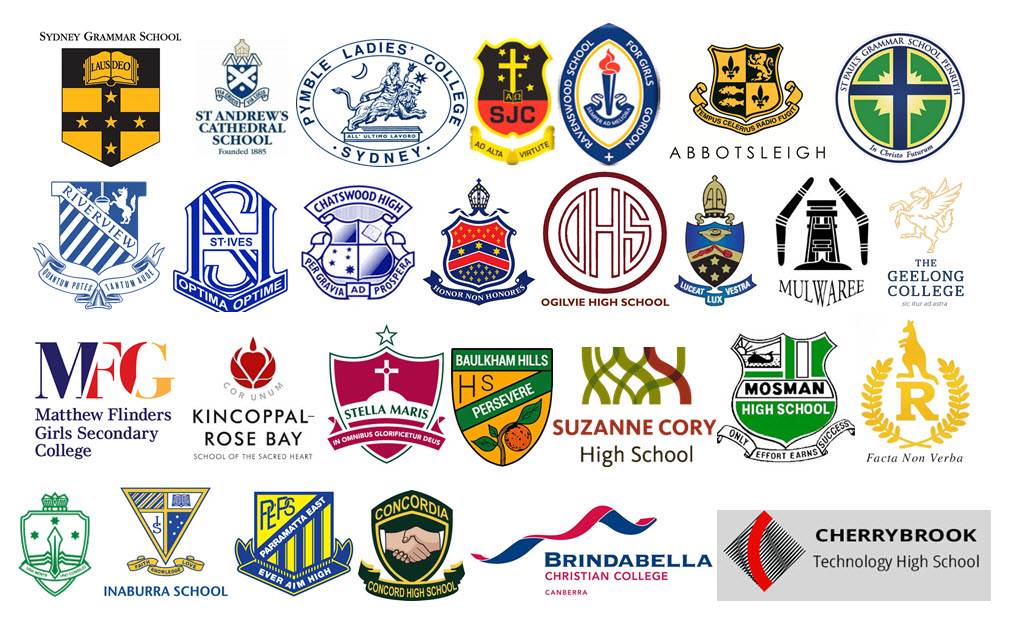 Our Best Award is the Satisfaction of our Clients
We have provided tours and programs to many well-known schools in Australia for years. Here are some of their responses:
-----
Dear Eric,
May I take this opportunity to thank you and your colleagues for a wonderfully well organised trip to China. There was a great variety of sites and people to see and the associated transport and general support and your company organised them very efficiently and in a cost-effective way. Nothing was too much trouble for your staff, although I think we teachers exhausted them with our questions! It can't have been easy for them to lead us as we have had many more contacts with China and Chinese teacher than probably any group they have led so far.
All the best for the future,
Kind regards,
Ruby Holland
Assistant Principal
St. Paul's Grammar School
Cranebrook NSW 2749
-----
I have been dealing with China Bestours since it began business, ten years ago. I am privileged to have had them organise our school trips for both teachers and students, in such a professional and expert manner. Under their efficient guidance and planning, they have made our trips memorable, with all members of the trip enjoying them tremendously.
I have total trust and confidence in dealing with CBT. Their management style is exactly what we required, and has catered well to all the different participants on our various tours.
I highly recommend CBT to anyone who wishes to have a worry-free, enjoyable and memorable journey and I look forward to many more wonderful trips with them in the future.

Ruth Wong
Chinese Teacher / Tour Organizer
Sydney Grammar School
Sydney NSW 2000
-----
I can most strongly recommend Eric and the team at China Bestours. They were most thorough in their planning, support and coordination of the school's inaugural tour to China. Their professionalism ensured the success of our cultural excursion for both teachers and students. We will definitely use China Bestours when we travel to China again.
Kind Regards,
Darren Percy
Head Teacher Learning Support
St Ives High School
St Ives NSW 2075
-----
Cherrybrook THS has used China Bestours for the organisation of several tours. Each trip has been highly successful and characterised by scrupulous attention to detail, high quality inclusions, and provision of knowledgeable and attentive guides. Programs are always well planned, reliable and informative with enough flexibility to allow for variations to suit local conditions. I am pleased to be able to recommend China Bestours.

Mark Wade
Head Teacher (Languages & International Programs)
Cherrybrook Technology High School
Cherrybrook NSW 2126
-----
Dear Jimmy,
I was just wanting to let you know that the China Trip was a great success. Both the teachers and the students had a wonderful time! In particular they all absolutely LOVED Mr. Oliver Lin. The girls wanted to bring him back home with them!
Thank you so much for helping to make this China Trip the best ever. Your experience and professionalism really made the difference!
I look forward to organising our next China Trip with you and Sue again in the future.
Camellia Cseko
Ogilvie High School
Newtown TAS 7008
-----
At the present moment we are organising our fifth tour of China with China Bestours. Over the years we have found that China Bestours has provided a level of services which has heightened our China experience. They have provided us with an up to date, comprehensive and exciting itinerary which has allowed our students to experience the diverse culture and scenic beauty that China offers. Our guides have always been first class. This has enabled us to provide a safe learning environment and a challenging adventure throughout our travels. The hotels have been outstanding and China Bestours have always accessed the best available quality of accommodation in each city visited. The activities have been designed for students to engage in the customs and traditions of such an ancient land and civilisation. These activities have stimulated a love of China and desire for travel. China Bestours has been most accommodating in adopting any suggested changes. They have always fulfilled our travel requirements enthusiastically. Therefore we look forward to future associations with this organisation.
Rob Candy & Julie Gleeson
Pymble Ladies' College
Pymble NSW 2073
-----
To Whom It May Concern,
I have been a client of China Bestours since it was established in 2003. Every year since, I have organised and co-ordinated travel groups of teachers, their spouse and friends to many destinations throughout Asia and northern Africa. On each occasion I have worked closely with the management and staff of China Bestours and know their service to be most efficient, courteous and professional.
Due to the fact that most of the groups are teachers, we are restricted to travelling mainly during the school holidays. CBT is always most accommodating in arranging our itineraries to 16 days so that we enjoy maximum sightseeing and are culturally immersed in the country we are visiting. Communication between myself and CBT is another important factor when touring with large groups (between 30 - 80 people). I have always found all communication to be friendly, prompt and speedy.

CBT works closely with reputable travel companies overseas and it is comforting to tour in another country knowing with confidence that every detail has been taken care of in their fully inclusive holiday packages including flights, transfers, accommodation, meals, knowledgeable guides and safe transport. This makes for a stress free and relaxing holiday experience.

I highly recommend China Bestours which offers excellent quality tours at very reasonable cost.
Yours sincerely,

Janice Hoon
School Tour Charter Group Organiser
Sydney NSW 2000
-----
Click here for the Testimonial letter from St Joseph's College Geelong, Australia
Click here for letter from Sydney Girls High School, NSW, Australia
Click here for letter from Oberthur Primary School in Bull Creek, Western Australia
Click here for letter from The Geelong College, VIC, Australia
SCHOOL TOUR SAMPLE ITINERARY